Gallery of Code – through the support of the Embassy of Austria Abuja held a workshop series titled "Investigate Technology" in collaboration with Austrian based artist Dr Ida Marie Corell.
The overarching primary objective of Investigate Technology workshop collaboration is for cultural exchange, with emphasis exposing the local creative community to new formats of creative expression from a philosophical standpoint.
The workshop dealt with Sustainable Development Goal 16 Peace, Justice and Strong Institutions and its connection to our global mass consumerism ("mess-consumerism"), our "plastic behaviour", its effects on the loss of our individuality and tradition and its accruing global opposites movements such as cheap mass tourism.
Plastic bags where introduced to represent our global mass (mess) and spontaneous consumer society. While the global mass tourists and consumerist are still carrying plastic bags as trophies and are being forbidden – plastic bags are the only and cheapest means of transportation for refugees crossing borders and the sea, carrying their last remaining personal goods.
Whether blessing or curse, cult or trash, loved or frowned upon, the plastic bag polarises and reflects our global consumer behaviour through its fleeting use and its ubiquity. While it is collected on the one hand, strengthening status, creating identity and cultural history, on the other hand, it has a destructive impact on aesthetics, culture, behaviour and on animals, nature, and the environment.
In the above context the workshop series which took an experimentative approach with local artists and creators was designed to evoke artistic thinking about mass consumerism and technology through questions such as
What is technology? A philosophical research.
Suggestion of alternative technologies and introducing trash/plastic bags as technology
investigate the power of believe and thoughts as technology.
exploring music and emotions as technology.
There was no specific outcome expected – but Dr Ida-Marie Corell invited participants to question, think and discuss about technology and work together on costumes which functioned as a room installation for a collective musical performance.
The activities for the collaborative workshop series was broken down into a three day program consisting of:
⦁ 3 hour workshop session presented by Dr Ida-Marie Corell on 17th October
⦁ 5 hour hands-on design and production session led by Dr Ida-Marie Corell on 18th of October
⦁ Collective Musical Performance and Exhibition on 19th October
Investigate Technology Workshop Day 1
The first workshop held on 17th October 2019 with 10 participants in the lab. Gallery of Code partnered with the Female Artist Association of Nigeria FEAAN who provided two female artists from its association.
Dr Ida-Marie lectured on mass consumerism, its effect on our individual habits, and plastic waste. She also shared insight on how arts when blended with technology from an analogue perspective can be used to advocate and create awareness for social causes like mass consumerism.
Her workshop also questioned the philosophical and spiritual meaning of technology.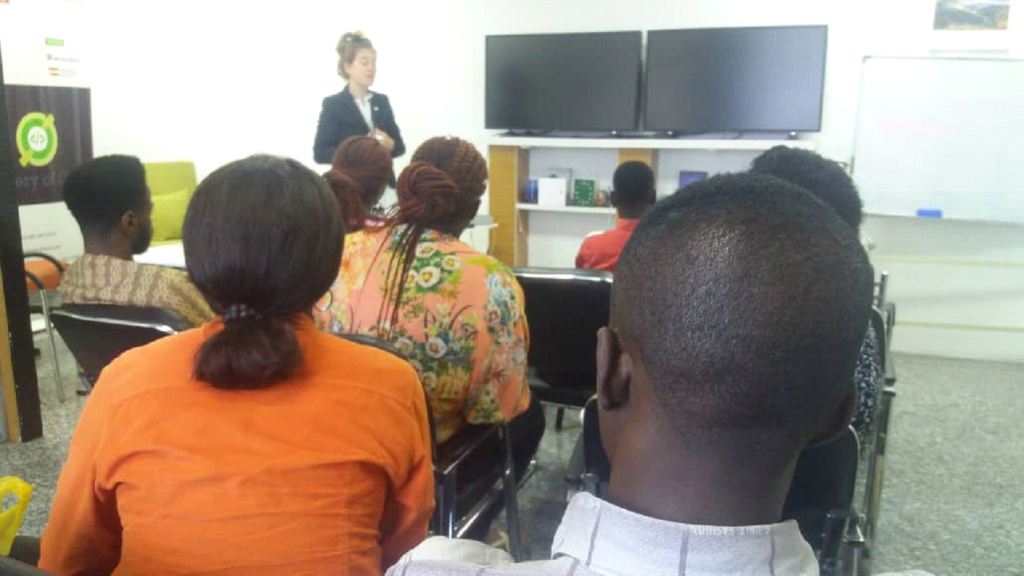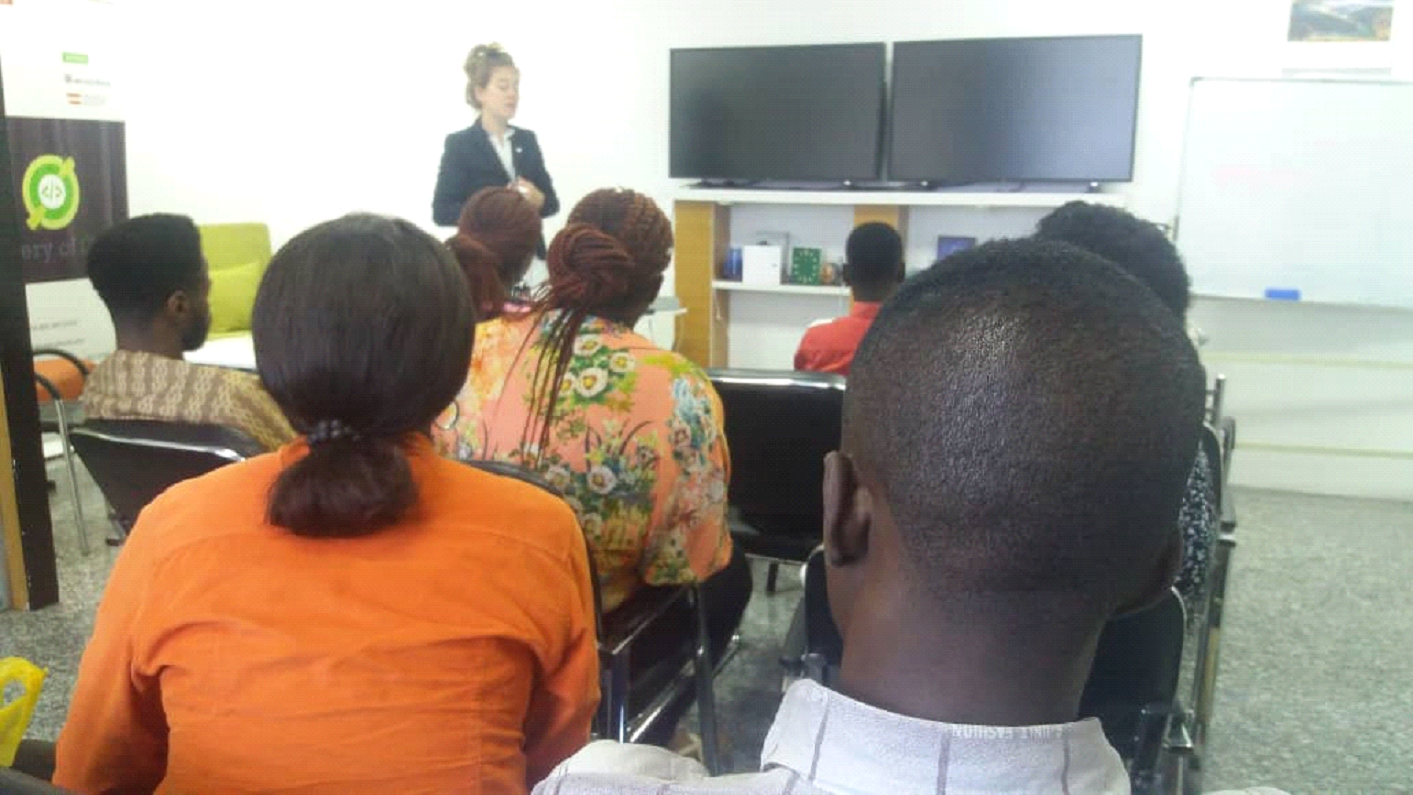 Investigate Technology Workshop Day 2
Second day of the workshop was a hands-on session with Dr Ida Marie Corell, introducing plastic bags as technology.
This again is in line with questioning the philosophical meaning of "Technology" and its interplay with the mass consumerism culture of today.
Participants made use of plastic shopping bags to create dresses and accessories.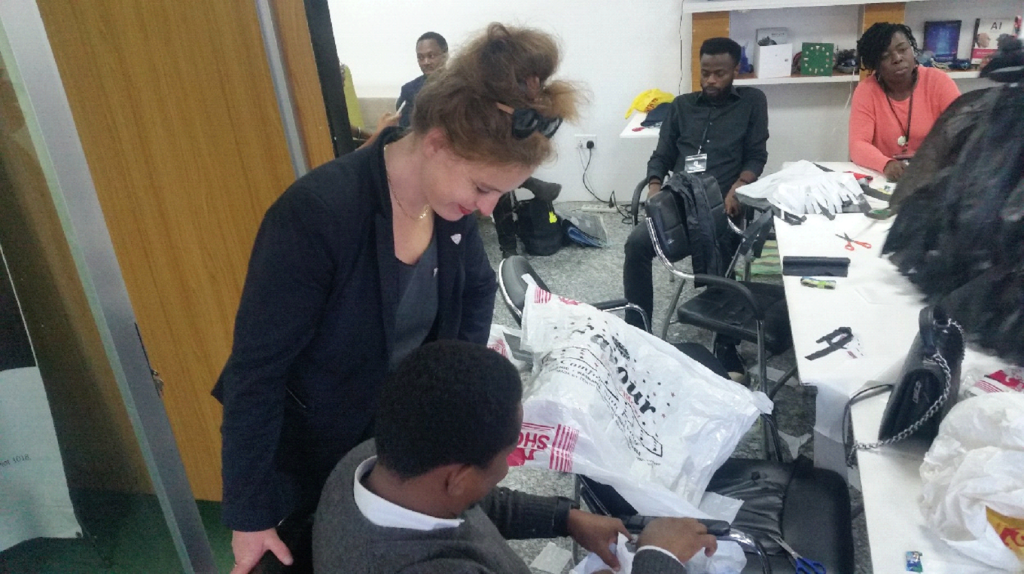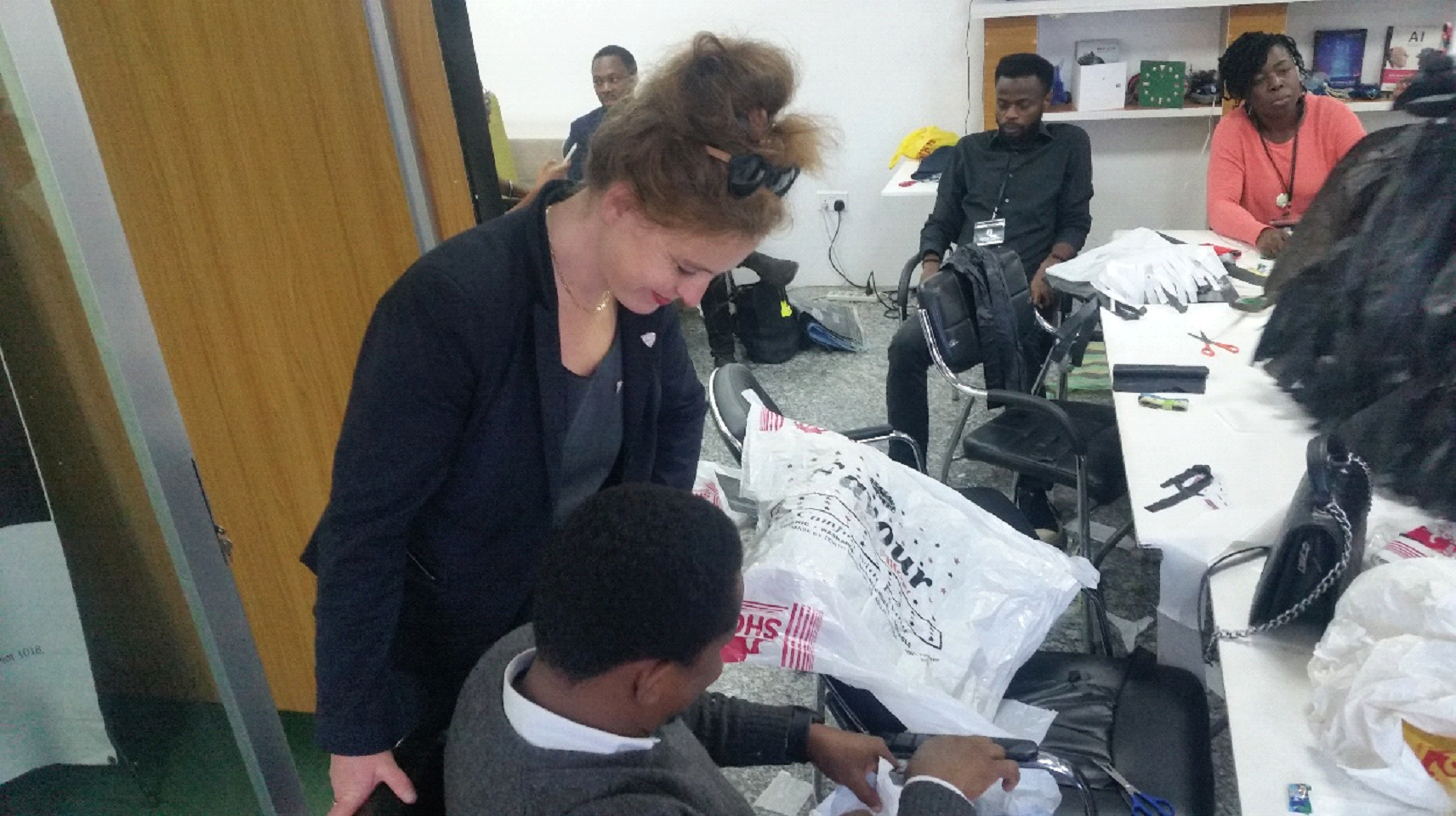 Artist Exchange and Free Workshops ( Arts x Tech Festival 2019)
We believe cultural exchange is a two-way process therefore we decided the expand the scope of the collaboration and make it into some sort of festival that will enable the local creative community in Nigeria exchange with Dr Ida-Marie where they learn about her work and Austrian Culture while she also gains insight into creativity and artistic expression in Nigeria.
Free workshops and were also held by local artists in Abuja right after Dr Ida Maries program. These included
⦁ Functional Art Workshop by Artist Anne Adams using Acrylic Paint for Craftwork on Vases, Mugs and other surfaces.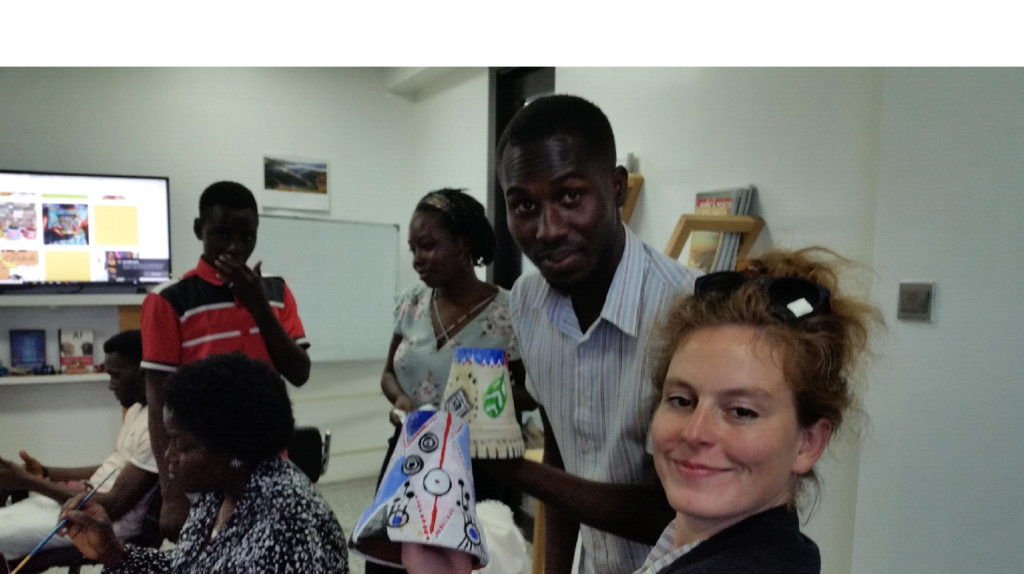 ⦁ 3D Art – Animation, Stop Motion and Techniques by Gallery of Code
⦁ Body Art Workshop by Chide Abu of Pastel_NG
⦁ Digital Illustration Art by Gallery of Code
The final day was made into an open day held at a public art gallery – Kulture Kode Art hub where the public was invited consisting of the creative community in Abuja and key stakeholders merged with the exhibition and performances on "Investigate Technology" by Dr Ida Marie and featured artist talks, exhibitions, panel discussions and performances.